Financial Planning
Money is one of the most sensitive topics couples and families can discuss. Many of the insecurities that come with money can be addressed in the course of a comprehensive financial plan. As trained CERTIFIED FINANCIAL PLANNERSTM, Monterey Wealth leverages technology to build a custom plan for your specific situation. Our mission is to establish a deep relationship, to assist you in reaching your goals, and to provide peace-of-mind in your financial life. 
Investment Management
Our fiduciary duty is paramount and we take pleasure in working in the best interest of our clients. For that reason, Monterey Wealth has partnered with TD Ameritrade. This is critical as it enables us to be completely independent with respect to investment managers and wealth management strategies.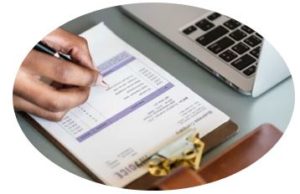 Tax Planning
Tax planning services include reviewing tax returns for personal and business entities and recommending strategies for reducing future taxes. Although we do not prepare tax returns, we do work closely with several CPAs and can make referrals as required. Our goal in conducting tax reviews is to leverage our training, background, and expertise into savings and tax-advantaged wealth creation opportunities for our clients.
Planning for retirement is the cornerstone of our clients' financial future. As investment managers on nearly two-dozen 401(k) plans, Monterey Wealth has extensive knowledge in the details of employer-sponsored plans and retirement planning. We believe in simplifying our client's financial lives by educating them on their options upon leaving their previous employer. Whether it is moving to an IRA, moving to your new 401(k) plan, cashing out or keeping your money in your old 401(k) plan, we are eager to help you decide what is appropriate for your specific situation.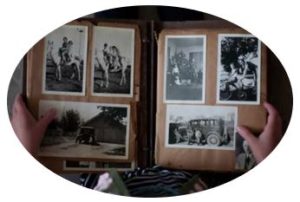 Estate Planning Strategies
We totally understand that nobody wants to contemplate his or her own mortality. You may even feel that, in the context of death, questions about who gets which of your assets seem trivial. That might explain why numerous recent studies have found that only 40% of Americans have a will. At Monterey Wealth, we help coach families on the risks associated with their current situation and help them obtain peace-of-mind knowing their assets will be handled the way they wish. 
Risk Management
We assist our clients with defining their risk management goals and designing a plan for retaining, transferring, or sharing risk based upon a comprehensive cost/benefits analysis. We have established relationships with the top life, disability, and long-term care insurance carriers and have developed strategic alliances with other advisors who operate in specialty areas such as health insurance, long-term care insurance, and property and casualty insurance.